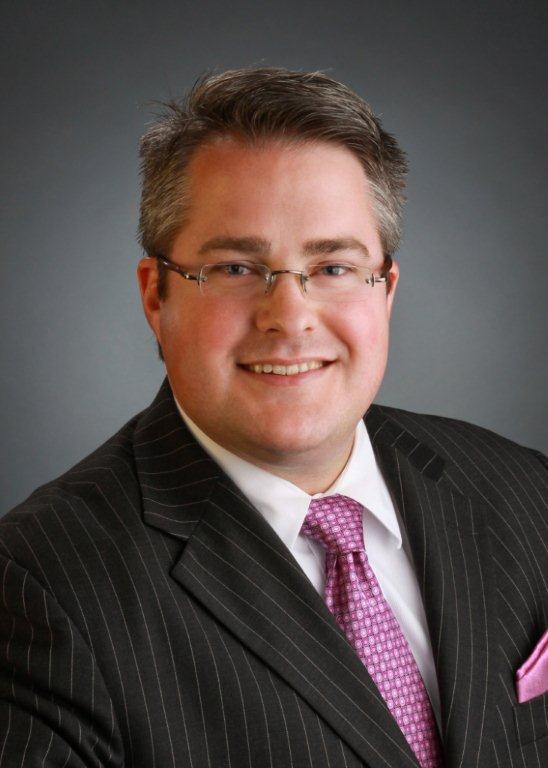 The Fresh Facts Blog is Edited by Jason R. Klinowski, Esq.
Legal Experience
Jason Klinowski is an Agricultural and Food Law Attorney at Wallace, Jordan, Ratliff & Brandt LLC and a member of the firm's Creditor Rights, Commercial Litigation, Regulatory, and Bankruptcy practice groups.  In this capacity, Jason advises clients on a full-range of business and legal issues, including USDA and FDA regulatory compliance, supply chain and distribution transactions, and federal litigation.
His civil practice focuses on representing agribusinesses and food companies in complex commercial litigation, including bankruptcy matters and general counseling, where he works primarily on matters arising under the Perishable Agricultural Commodities Act, the Food Safety Modernization Act, the Federal Food Drug & Cosmetic Act, the Plant Protection Act, the Packers & Stockyard Act, the Capper-Volstead Act, the Bioterrorism Act of 2002 and other federal and state agricultural statutes.
Jason's clients range in size from small privately held entities to Fortune 500 companies and are comprised of domestic and international companies in all segments of the food industry.  He routinely works with cooperative associations, growers, producers, shippers, distributors, manufacturers, brokers, terminal market receivers, retailers, exporters and importers from across the nation.  He also represents financial institutions and insurance companies in connection with their agricultural lending and underwriting practices and related litigation.  He is the editor of The Fresh Facts Blog, which provides legal and business insights to the fresh produce industry, and is a frequent speaker at various food industry events.
Over the years, Jason has represented produce companies in hundreds of PACA trust actions before the USDA and in federal courts all across the country.  Jason has also represented numerous other food companies in connection with everything from supply contracts and commercial litigation to FDA inspection management and food recalls.  Through these representations, Jason has developed a solid understanding of not only his clients' operations, but the industry in which they operate and the laws that affect their operations.  You will find Jason very knowledgeable and experienced in the following areas:
PACA Trust Litigation

FDA and USDA Regulatory Compliance

Management of FDA Inspections, Response to 483 Report of Investigations, Corrective Action Plans, Food Reconditioning Plans, Recordkeeping and Traceability Requirements

Food Safety Plans, Crises Management, and Product Recalls

Compliance with Good Manufacturing and Agricultural Practices,

Supply Chain Management, Supplier/Grower Agreements, and Indemnification Agreements

Food Labeling and Marketing
Representative Food Industry Experience
Serves as Special PACA Counsel for the Debtor in the chapter 11 bankruptcy case of Allens, Inc., which is one of the largest privately owned canning companies in the country.  Leads the Debtor's efforts to defend against $19M+ in alleged PACA claims.
Served as lead trial counsel for a Canadian produce company and successfully prosecuted a civil action against the USDA in order to quash the USDA's assertion of jurisdiction over the company's U.S. based subsidiaries under PACA.
Served as lead PACA counsel for the Official Committee of Unsecured Creditors in the chapter 11 bankruptcy case of Pro's Ranch Markets, which is a major retail grocery operation with several stores and distribution centers in multiple states.
Served as special PACA counsel to one of the nation's largest title insurance companies in connection with its efforts to underwrite the $1 B+ acquisition of over 200 grocery stores in the chapter 11 bankruptcy case of Fresh N' Easy Neighborhood Markets.
Served as lead trial counsel to hundreds of produce companies in successful efforts to obtain injunctive relief and has recovered millions of dollars under the Perishable Agricultural Commodities Act.
Successfully defended a major food importer against allegations arising under the Plant Protection Act wherein the client faced tens of millions of dollars in fines.  The USDA ultimately dismissed the allegations without imposing any fines.
Represented a large publicly traded distribution company in connection with its efforts to manage an FDA inspection and to prepare the necessary 483 response, corrective action plan, and a food reconditioning plan.  Ultimately, a state agriculture department adopted our food reconditioning plan as a model for handling large scale food adulteration cases.
Represented a food manufacturer in connection with its efforts to classify and manage a food safety recall event from start to finish.  This engagement required Freeborn to help the client develop, implement and manage its recall process and to liaison with the FDA to ensure step-by-step regulatory compliance.
Food Industry Activities, Memberships & Associations
Editor of The Fresh Facts Blog, Providing Business &Legal Insights for the Produce Industry

The National Agricultural Law Center – Contributing Author

Produce Marketing Association (Corporate Membership)
United Fresh Produce Association (Corporate Membership)
Canadian Produce Marketing Association (Corporate Membership)
Education
Juris Doctor
The John Marshall Law School – Chicago, IL
Executive Editor, The John Marshall Review of Intellectual Property Law
 Master in Business Administration
DePaul University – Kellstadt Graduate School of Business – Chicago, IL

Finance Concentration
Bachelor of Arts
The Citadel: The Military College of South Carolina – Charleston, SC
Major – Political Science
Bar Admissions
Illinois Supreme Court
United States Supreme Court
United States Court of Appeals, Fifth, Sixth, Seventh, Eighth and Eleventh Circuits
United States Tax Court
United States District Court, Northern District of Illinois (Trial Bar)
United States District Court, District of Nebraska
United States District Court, Southern District of Indiana
United States District Court, Northern and Southern Districts of Texas
United States District Court, District of Maryland
United States District Court, Western and Eastern Districts of Michigan
United States District Court, Eastern District of Tennessee
United States District Court, Western and Eastern Districts of Arkansas
DISCLAIMER:
This Blog/Web Site is made available by Jason Klinowski for educational purposes only as well as to give you general information and a general understanding of the law, not to provide specific legal advice.  By using this blog site you understand that there is no attorney client relationship between you and the Blog/Web Site publisher.  The Blog/Web Site should not be used as a substitute for competent legal advice from a licensed professional attorney in your state.