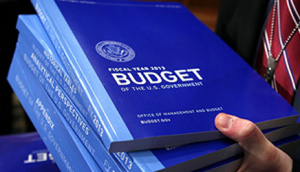 As reported by Food Safety News on April 11, 2013, the Obama administration is "seeking a significant increase in funding at the U.S. Food and Drug Administration to help the agency implement the monumental Food Safety Modernization Act."  Obama Administration Seeks FDA Funding Increase for FSMA Implementation
Noting that the "administration's budget is very unlikely to be enacted," Food Safety News reported that:
The White House proposed $3.8 trillion in spending for fiscal year 2014, including $4.7 billion for FDA, which represents a more than 20 percent increase over its 2012 budget. More than 90 percent of the $821 million boost would come from industry user fees.

For food safety, the administration is proposing a $295 million increase, compared to FY 2012, to "build a strong, reliable food safety system," but only $43 million of that increase would be regular funding. More than $252 million of it would come from food facility registration and inspection fees and food importer fees, but it's not clear that Congress will actually mandate those fees for the food industry.

According to the budget breakdown from the White House, legislation will be proposed to allow FDA to collect fees for food facility registration and inspection as well as for food import to implement the requirements of FSMA. The document says $59 million would come out of registration and inspection fees. On the import side, the administration estimates it would collect $166 million to support food safety efforts. The food industry has long argued against user fees.
As the FDA continues to roll out FSMA, the produce industry should make every effort to stay up-to-date on how FSMA will impact the industry from a practical standpoint.  To be clear, FSMA will (rightly or wrongly) bring global changes to the produce industry and those changes require funding.  No matter what the final budget looks like, the food industry will ultimately bear the bulk of the costs associated with implementing and enforcing FSMA.  For that reason alone, the produce industry should take great interest in every word used in every regulation and understand every dollar associated with every regulatory fee charged.  I urge you to contact your industry association, your peers, your lawyer, etc…. Voice your concerns about how FSMA affects your business.